Incoltec is a global provider of high quality natural colours for the food industry.
Our innovative colouring solutions are derived from natural sources and are used as applications in all kinds of food.
We can offer the best alternative of color that you need to improve the appearance of your final product; without affecting its taste and nutritional value.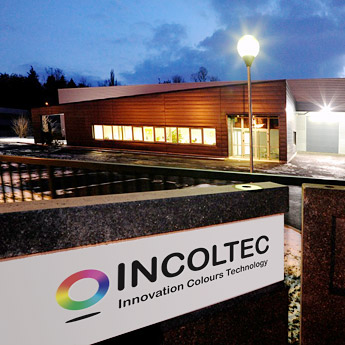 NATURAL SELECTION
An attractive appearance is an important feature in the consumer's perception of Food Products and we are committed to supplying Natural Colors that achieve these expectations.
The new trend in the food industry around the world is demanding Colours coming from natural ingredients. INCOLTEC colourings provide food and beverages with the attraction they deserve.
We are able to off er a complete color palette through its LINICOL® line. It contains the main types of natural pigments: carminic acid, carotenoids, curcuminoids, chlorophylls and anthocyanins.
KNOWLEDGE, TECHNOLOGY AND EXPERIENCE
By careful selection of high quality raw materials and applying advanced processing technology, INCOLTEC provides special formulations with improved stability and enhanced effi ciency for all applications.
Final shade, solubility, dispersibility and stability are adjusted; so that these ingredients complement the final product and achieve the exact color target. Combining the expertise and application know-how in natural colors, we off er superior products with respect to stability, quality and safety.
Guarantee high
quality colour
Customer service and technical support
Safe and efficient provisioning
Any questions? Send us a message