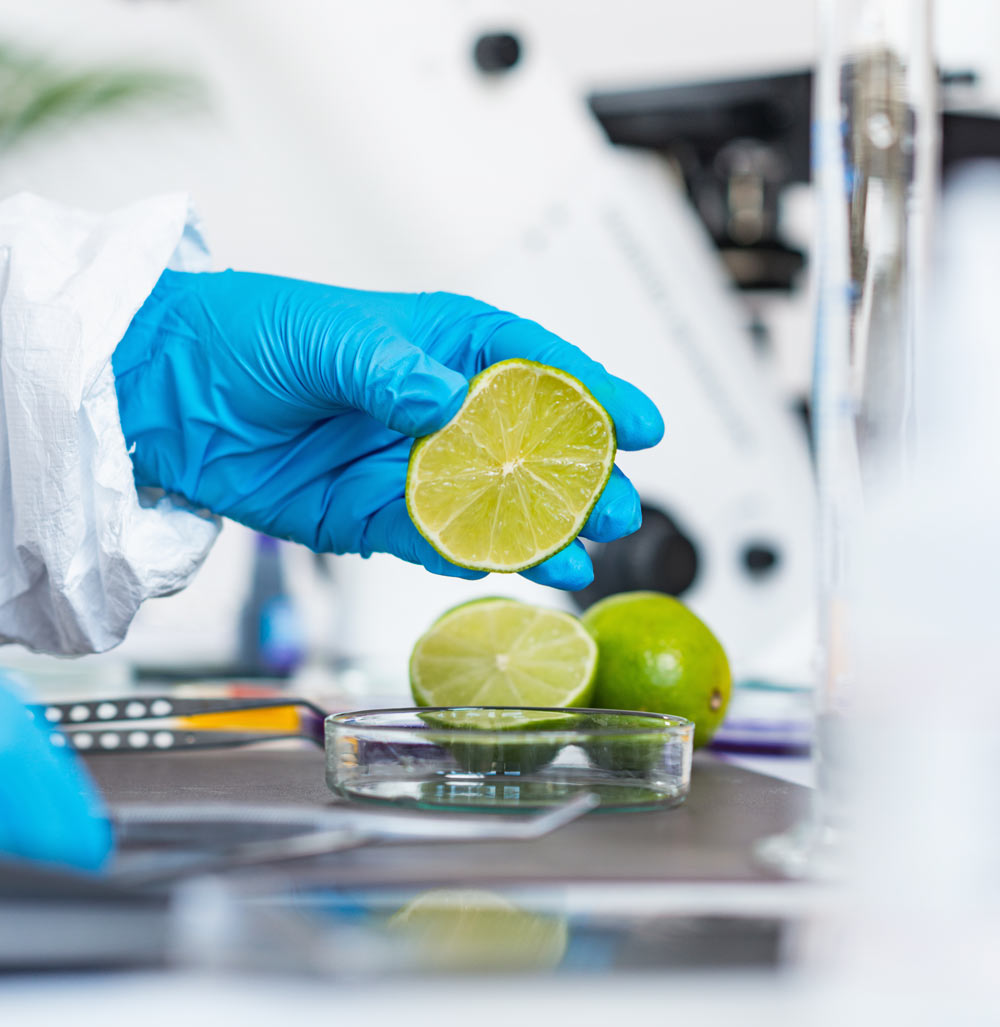 ISO STANDARDS ARE A COMMITMENT TO QUALITY
OUR LABORATORIES
We have modern laboratories and pilot plant for applications of meat, dairy, beverage and bakery products.
Achieving quality products, we take care of raw materials and we are committed to the producers to guarantee the value of each product.
Our strategy works committed with the scientific community, improving nutritional profiles and opening new business categories.
Spectrophotometer, colorimeter, texturometer, refractometer, densimeter, precision balances, pH meter, stirrers, emulsifiers and mixers for powder, among others, are our investment in quality.
Backed by ISO standards that allow us to guarantee quality of service and offer color solutions worldwide.
¿HOW DO WE ACHIEVE THE COLOR?
CUSTOM FOOD COLORS
Incoltec is in constant research to achieve high-quality food colorants, relying on a conscious selection of raw materials achieving better color results:
In a world full of color, provide coloring applications for our foods.
With our specialized laboratory equipment, we extract the active principles of the color.

Our development and provision of additives, colorants, seeds and oils, aims to provide color, aroma, texture, nutrition and strength to a wide variety of foods and beverages to make them more attractive and healthy.
These being as diverse as
Active principles

Liquid and powder mixtures

Emulsions, sieves and grinds.
CUSTOM COLORS FOR FOOD
WHY CHOOSE US?
Quality is priceless, it has value, in our case color. It is natural for you to choose us. Sometimes the industrial processing of food products causes a degradation of their original organoleptic and nutritional properties.
Incoltec is the solution in food coloring. Our technology team allows us to generate custom colors and guarantee stock.